Description
Simone follows you in all your daily trips. Thanks for Simone's small size, Simone could be putted in any bag.
Car driver? Put Simone in your trunk and park everywhere you want, far away from your destination. Don't waste money and time to look for a parking place.
Public transportation user? You will no longer have problems to bring classic scooter or bike in the bus at the rush our. Reduce by two or three your walking time!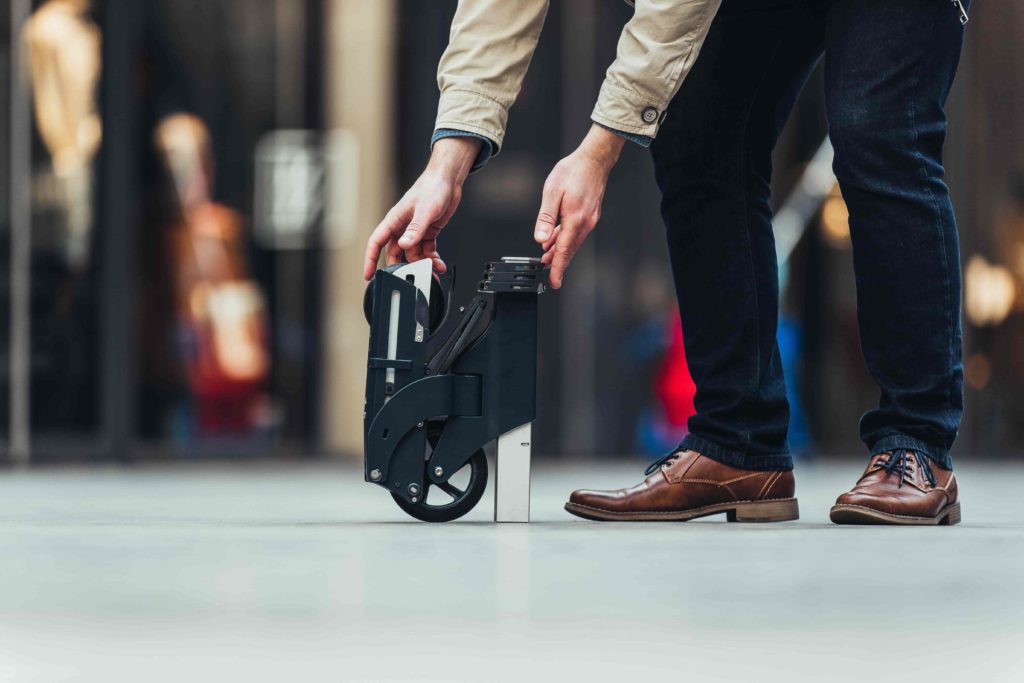 Scooter folded size: 13 x 8.2 x 3.3 in
Weight: 3.5 kg
Folding position holding system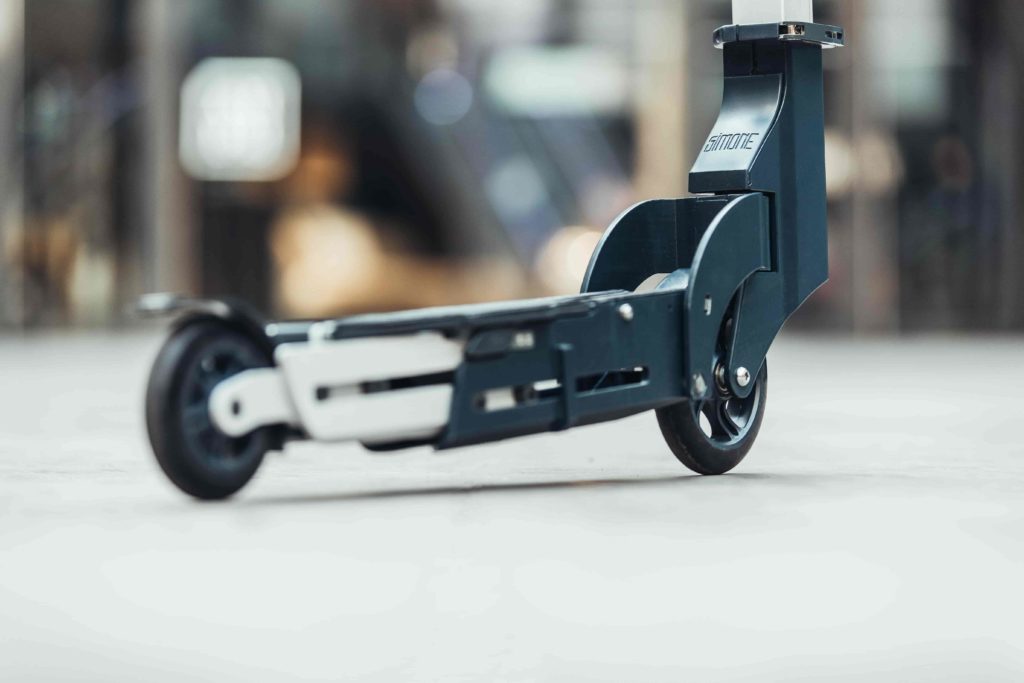 High quality aluminium frame
Integrated dampers in deck
Anti slipping grip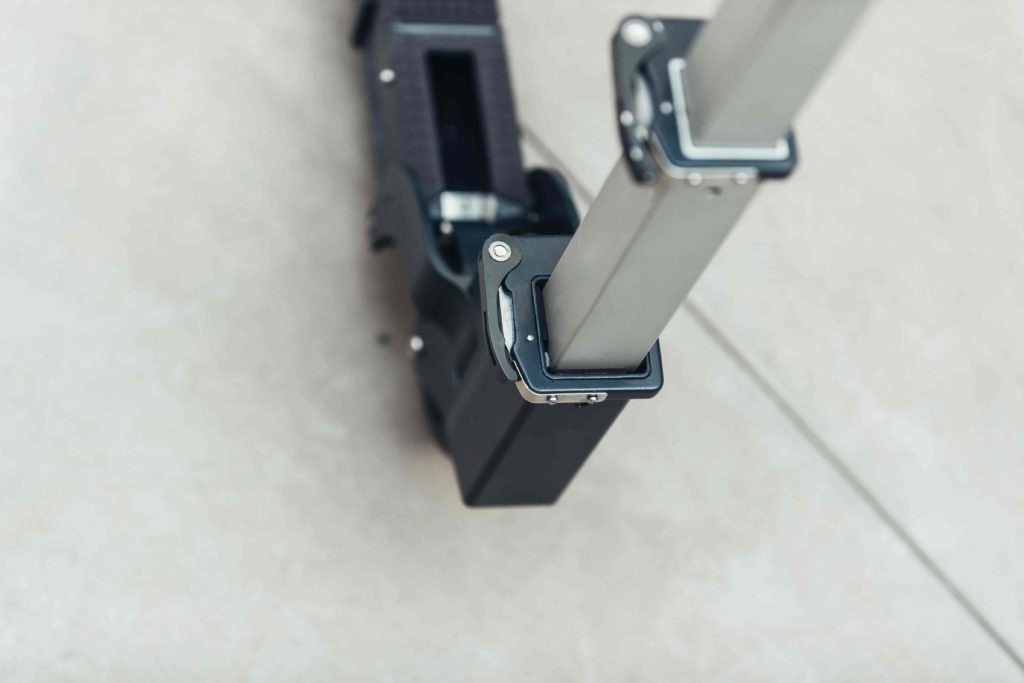 Safe and automatic locking systems
Folded or unfolded in less than 15 sec
Smart handle avoiding steering column play
Simone has three main colors:
Blue for front parts.
Grey for rear parts and steering column.
Black for handlebar and deck.
Would you like choosing new colors? Follow us on social networks. We are launching a vote to know your preferences in a few days!
Simone meets EN 14619 standard, dedicated to scooters. Thus, Simone has a two years warranty, excluding wearing parts (wheels, bearing, grip, handles, brake)
Simone is NOT designed for freestyle use. Scooter is designed for an urban use, for daily trips. Before use, we advice our customers to learn basics of scooter riding (speed, braking, whether management …)
Like all urban vehicles, we advice to use protective equipments, including appropriate helmet, gloves, elbow and knee protections.
Frequently Asked Questions
I'm interested in the electrical model, when could I have it?
e-Simone, our electric model is under conception. She will be available at the end of 2020.
What rules should i respect when using scooter?
With a manual scooter, you're considered to be a pedestrian. Thus, you must adapt your speed and riding, in order to respect all the sidewalk users.
Is Simone hard to fold/unfold?
Not at all ! each part has been designed to be ergonomic. After few tries, you will fold or unfold SIMONE in less than 15 seconds.
Where SIMONE is made?
Simone design is 100% French. Production and assembly are made in Asia by a world leading factory. This allow us to reach high quality level and competitive price.
How your products are tested?
As former automotive engineers, we use automotive methods to reach high quality level. More than regulations' tests, we realize extreme tests to prove scooter endurance, like crash tests, vibration tests, pull tests, …
What are the rolling performances of Simone?
Simone's wheels are made of PU rubber, and equipped with ABEC 9 bearing. This features meet the best market standards, to make the last mile fun!
What are the wheels dimensions?
125 mm for front wheel, and 100 mm for rear wheel. Theses dimensions are standard to be replaced easily if necessary.
I noticed few design differences between photos and computer pictures, especially on handlebars and steering column. Where's the truth?
Some photos have been taken of prototypes, not identical to serial Simone. The final design will be hexagonal steering column (instead of square), and hexagonal handlebar (instead of round).
What's the height of the handlebar? And the deck one?
The handlebar has a 97 cm height, and the deck 9.5 cm. These dimensions fit with people until 1.90 m.
Is SIMONE adapted to my weight?
Simone is designed for 100Kg (220lbs) users.
You didn't find answer to your question? Please feel free to read our FAQ or contact our customer service.